Model railways
I have been fascinated by railways since a small boy. My father used to take me to open days at Plymouth Laira Diesel depot and generally encouraged me with my interest. I was never into 'spotting' as such but would spend time at Plymouth North Road, and the various stations and halts around Keyham, where we used to live, waiting to catch a glimpse of a Western, Warship, Peak or Hoover!
I have collected a fair amount of railway books over the years and love anything to do with British railway nostalgia.
I find model railways a great interest as well as a fantastic way to relax and get rid of stress after a busy day at work! A few hours on the layout can work wonders.
Please see my seperate page for more detailed pictures and text relating to the layout.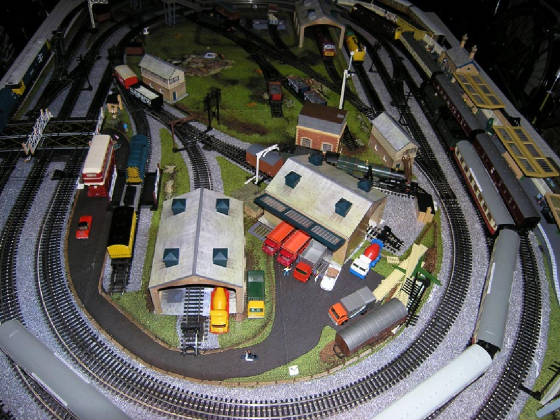 For a more detailed resume on these topics please see the relevant page.