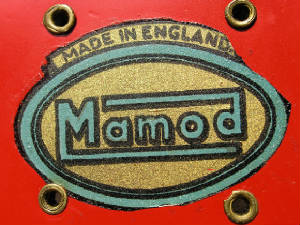 A decal dating from around 1949. Note crude but characterful printing.
A few examples from a range of decals I produce - whereby they have been 'aged' and filtered through a process to give an impression of the printing techniques of the time. The decals shown on here and on the next page are all actual applications (SE1 above for instance). The decals below are drawn directly from originals, so are accurate down to the last detail, limitations in monitors may render colours differently depending upon your set up. More images will be added in the months to come, please be sure to bookmark this site for more updates. Customer defined decal sheets (A4) are available to order, whereby the customer will define the type, size and quantity of each logo required, for example you may want just a sheet of 1960s Mamod large rectangular logos or a sheet of Bowman roundels - any combination will be supplied to you requirements. Turnaround time from initial receipt of order/brief to delivery is about 7 working days. For other decal combinations please see the next page. Please contact me first for further information.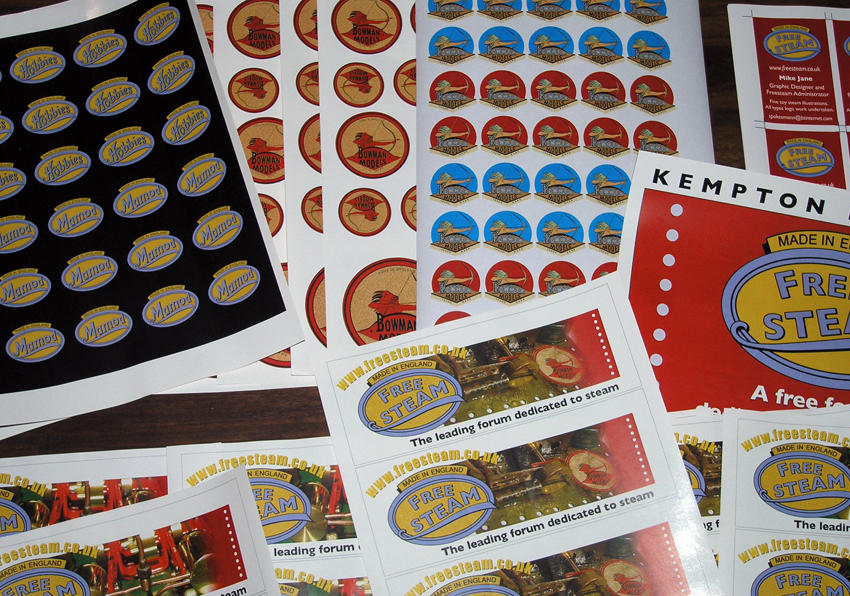 A wide selection of professionally produced decal and promotional material is available.